Education News
UVU School of Education Signs Digital Equity and Transformation Pledge | News @ UVU | News @ UVU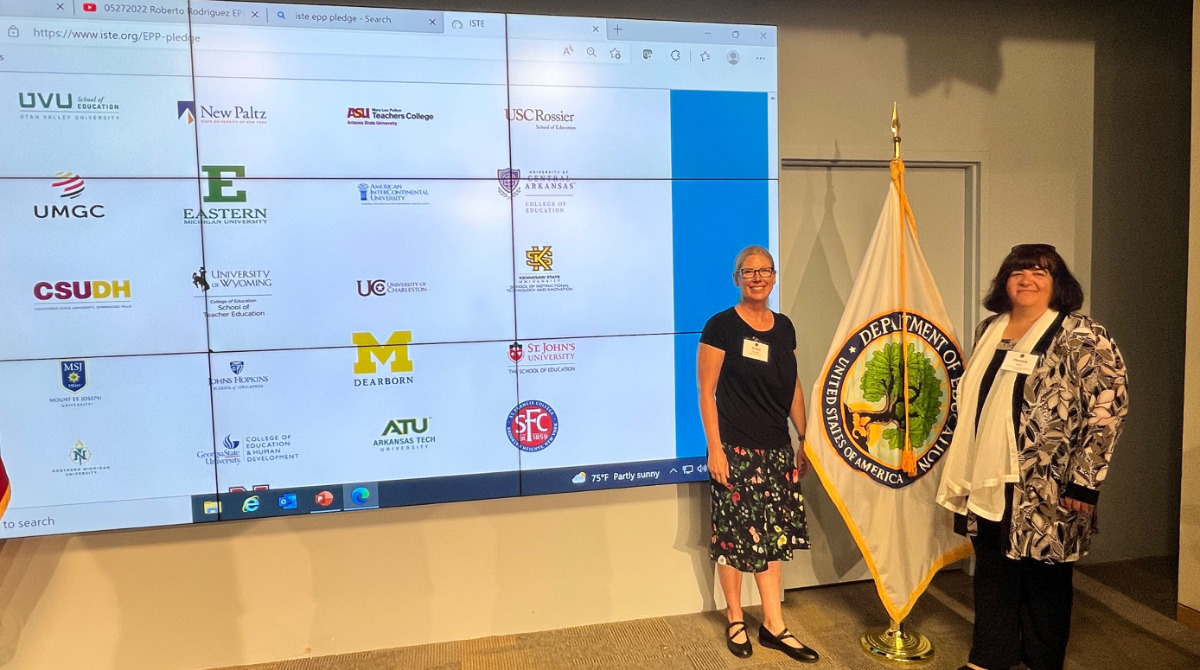 Representatives from the Utah Valley University (UVU) School of Education met in Washington
D.C. last month to sign the Digital Equity and Transformation Pledge; an agreement
signed by 46 institutions for higher learning, promising to support technology-based
learning in educator preparation programs (EPPs).
Teacher preparation programs like the UVU School of Education signed the document
to commit to:
Prepare teachers to thrive in digital learning environments.
Prepare teachers to use technology to pursue ongoing professional learning.
Prepare teachers to leverage established frameworks to accelerate digital learning.
Continuously improve expertise among faculty in modeling technology for learning.
Collaborate with K-12 district leaders to identify digital teaching competencies.
The formal signing further solidified UVU's partnership with the International Society
for Technology Education (ISTE); an organization that focuses on accelerating education
through technology use in classrooms. UVU was one of the first universities to sign
the pledge.
"I'm very pleased that we are one of the first schools to sign," UVU Creative Learning
Studio Coordinator Krista Ruggles said. "We at the School of Education were already
implementing a lot of components outlined in the pledge, which is why we were one
of the first to sign. Before this pledge even came to be, I had been having conversations
with ISTE about how we can prepare our pre-service teachers for the changing digital
landscape in the classroom."
School of Education Dean Vessela Ilieva signed the document. For her, the pledge represents
UVU's commitment to provide exceptional results."When we talk about exceptional results,"
she said, "we focus on our students' access to quality education that is preparing
them to be effective in their fields when they're going to apply their skills in the
future.
"That level of engaged curriculum is in the heart of the principles of the pledge
we are making to ensure our students have these experiences with technology. We know
technology is a quickly evolving field and education is one of those fields that needs
to integrate with that evolution, including our teachers.
"If we think about the impact a teacher makes on the generations that are ahead of
us, the impact of this pledge is only going to multiply."
To learn more how UVU is promoting equity and engagement in STEM education through
pre-service teacher education, visit https://www.uvu.edu/education/creative-learning/