Education News
Six questions for Kresge Education Program Managing Director Bill Moses
Editor's Note: This Q&A originally ran in Inside Philanthropy on June 30.  
I first connected with Bill Moses last spring while putting together IP's "The State of American Philanthropy: Giving for Higher Education" white paper. Moses is the managing director of the Kresge Foundation's Education Program, which supports postsecondary access and success for low-income, first-generation and underrepresented students, and oversees everything from developing grantmaking strategy to awarding funding.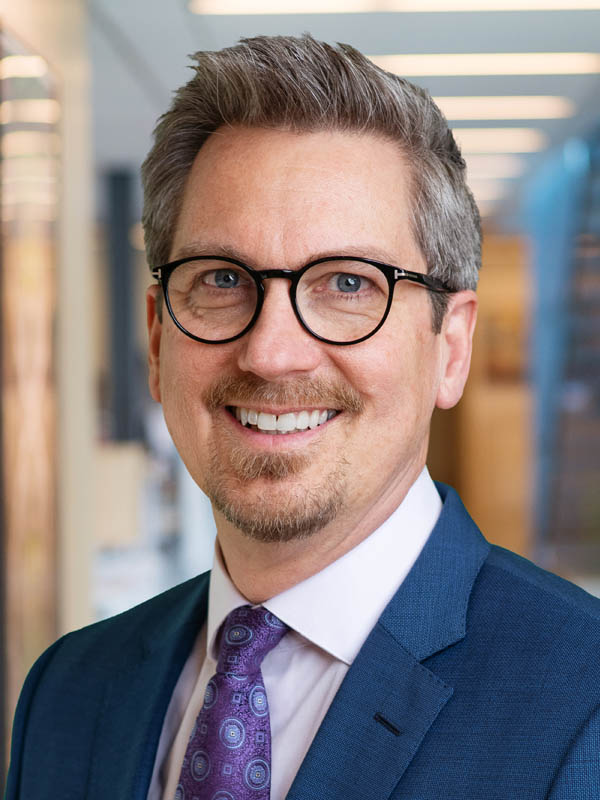 Kresge Education Program Managing Director Bill MosesIn the intervening year, he's become a reliable and informative sounding board on a range of issues, such as how philanthropy can support student mental health initiatives and boost civic participation and engagement on campus.
A native of Alaska, Moses graduated from Claremont McKenna College and holds a master's degree in international relations from Yale University. Prior to joining Kresge, Moses was the executive director of the Thomas J. Watson Foundation in Rhode Island and a senior analyst at the Investor Responsibility Research Center in Washington, D.C. He held various administrative positions in Alaska's state legislature and the federal government, including at the U.S. Embassy in Cape Town, South Africa.
Earlier this year, he was appointed to serve on President Joe Biden's board of advisors on historically Black colleges and universities (HBCUs). Moses also helped develop Kresge's Green Building Initiative and spearheaded the foundation's grantmaking in South Africa.
I recently had the opportunity to chat with Moses about his influences, the best advice her ever received, and why, despite the pandemic, he's still bullish on the state of higher education. Here are some excerpts from that conversation, which have been edited for length and clarity.
What made you decide you wanted to work in the nonprofit sector?
I grew up in Alaska, and in those days there was no major philanthropy. Now, of course, there's the Rasmuson Foundation, but back then I didn't really know much about philanthropy.
When I was in college, I took a course on the Holocaust, and it opened my eyes to the challenges of my generation, and one of them was apartheid in South Africa. I went to South Africa on a fellowship from the Watson Foundation and it led me to think about what I could do to fight apartheid, and it really changed my life.
At the time, there was bipartisan interest in the Congress on sanctions in South Africa, but President Reagan and, to a lesser extent, Bush, were not sufficiently using the power of the American government to make change. What struck me was that the real change-makers were nonprofit organizations and the entities that funded them, like Ford, Kellogg, Rockefeller and Carnegie.
I worked in an organization after I got back from South Africa that was funded by and created by Ford and Carnegie, among others, called the Investor Responsibility Research Center. When apartheid ended, I got hired by the Watson Foundation to be their executive director.
Who are your biggest influences?
One was a professor of mine in college, John Roth, who is a scholar of the Holocaust. His work explored how ordinary people can address injustice and how they can also be part of a reinforcing injustice.
As somebody who cares about South Africa, I wouldn't get by without naming Nelson Mandela, as well as two other people that are less well known in this country. One is the lawyer and activist Albie Sachs. He defended people being prosecuted under racist and oppressive laws, but went into exile and was eventually targeted by the South African government. He was the victim of a car bombing but came back to the country in 1990 to promote human rights. In 1994, Mandela appointed him to serve on the first Constitutional Court of South Africa.
Another inspiration is a woman named Molly Blackburn, who was active in the parliamentary opposition to apartheid during the 1980s. She came from relative privilege to become a strong advocate for low-income Black communities. She and Sachs were the kinds of people who could make a difference and influence other people.
What is the best piece of advice you've ever received?
When I was in South Africa as a Watson fellow, I asked a Black activist what Americans could do to help the country throw off the shackles of apartheid. He said, "fight racism in your own country." I think it's something that's obviously true — do what you can do within your own domain to make things better.
I also have advice I give other people, such as always use the golden rule — "do unto others as you would have them do unto you" — when you're engaging with the grantees, and make sure that your grantees and the people they serve are not worse off by your engagement.
What makes you pessimistic about the state of higher education?
The first thing is the drop in enrollment in higher education, especially among Pell-eligible first-gen and students of color. To see that fall off so quickly is not a surprise, but it doesn't make it any less disappointing.
A second thing is the decreasing political support for higher education in some circles and even the demonization of higher education. The third is the increasing cost of higher education and student debt and the disproportionate impact debt has on first-gen Pell-eligible students of color. We are increasingly shifting the cost burden away from the public for what is a public good, to the individual. And that becomes a debt that at some level becomes too great.