Education News
Plaindealer news: Canton Central board of education welcomes new members | St. Lawrence County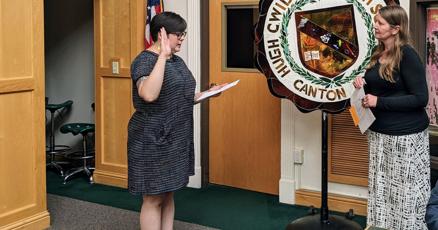 CANTON — The oath of office was administered to three school board members during the July 7 meeting of the Canton Central School District Board of Education.
Taking their oaths were Robert Larrabee, who was reelected to a three-year term, and Jessica Sierk and Denise Sero, each newly elected to a three-year term.
Arthur Quackenbush was added to the board earlier when he was elected as a write-in candidate. He is serving a one-year term to replace Kate Halleron Murphy.
As an Amazon Associate I earn from qualifying purchases.