Scholarships in USA
Freshman cornerback Jameson Wharton expected to receive scholarship, grayshirt nixed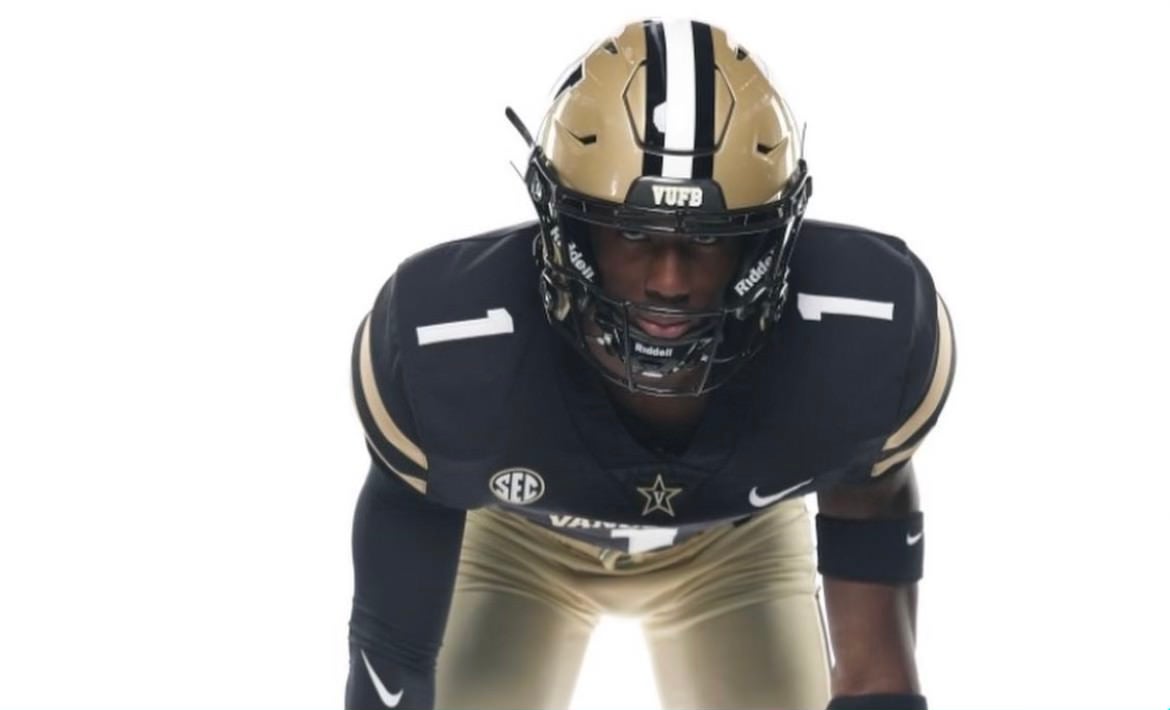 When 3-star cornerback Jameson Wharton reclassified from the 2023 class to 2022 and signed with Vanderbilt in February, he did so without a guarantee that he could join the team in a full capacity this fall. The Commodores had run out of scholarships for June, meaning that Wharton would have to grayshirt — he could enroll as a regular student and go through summer workouts, but would not be on scholarship and could not play during the 2022 season.

That timeline meant Wharton would have joined the team in January 2023 for spring practice, but the Hendersonville (Tenn.) product reached an understanding with Vanderbilt's staff that he would be put on scholarship if one opened up late in the offseason. Sophomore running back James Ziglor III entered the NCAA transfer portal last week, paving the way for Wharton to fully join the team and university.

A source with knowledge of the situation confirmed to 247Sports that that Wharton is expected to receive the open scholarship in advance of the start of fall camp on July 27. Wharton gives the 'Dores a speedy cornerback who will likely contribute on special teams as well.

"I just expect to come in and compete, gain weight and every opportunity I get, just take advantage of it," Wharton told 247Sports. "Know in myself that I'm really performing at my highest level, because our goal is to perform at the highest level as a team. I want to do that as a player as well."

Listed at 6-foot, 170 pounds as a recruit, Wharton said he is approaching 180 pounds thanks to Vanderbilt's summer strength and conditioning regimen. Wharton has been enrolled in one summer class so that he could work out with the team, but he has not been a full-time student. That will change ahead of the start of the regular school year.

Considered one of the top all-around athletes in Vanderbilt's freshman class, Wharton was one of the best high school sprinters in the state of Tennessee — he ran a 10.79-second 100M in 2021 despite picking up track on more of a casual basis in order to get in shape for football. This offseason, Wharton spent a bit of time training with another Hendersonville alum: Joejuan Williams, a former star cornerback at Vanderbilt who now plays for the New England Patriots.


It was great learning from @Patriots DB and former @VandyFootball player @JoejuanW @BallHawkU @NCEC_Recruiting pic.twitter.com/wXLCzxu9ZV

— Jamo Wharton (@jameson_wharton) May 29, 2022

"This was the first time I worked with him, but my trainer has trained Joejuan for years," Wharton said. "So that was good getting in contact with him, especially since he went to Hendersonville for a year, spent three years at Vandy. I just learned so much stuff from Joejuan. He taught me so much stuff about the game, and other things that you wouldn't get except from an NFL player and someone who has experienced the success that he has in the game of football."