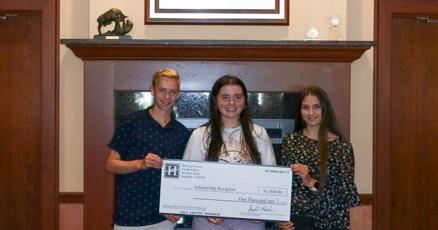 BENNINGTON — The recipients of the 2022 Heritage Family Credit Union Scholarships were announced Monday.
The mission of this scholarship is to support a deserving high school senior who intends to pursue further education in an accredited undergraduate program at a college, trade school, or university. There are a total of four scholarships of $1,000 each open to all seniors attending a High School in the HFCU field of membership.
This year's recipients were Emma Hoover from Arlington High School, Brady Geisler from Rutland High School, Olivia Calvin from Rutland High School and Sierra Brown from Mount Anthony Union High School. For more information, call the Heritage Family Credit Union at 888-252-8932 or visit hfcuvt.com.